Welcome to La Cañada Pet Clinic
Your Veterinarian in La Cañada, CA
Call us at 818-790-1205
CHAMPIONS FOR EXCELLENT CARE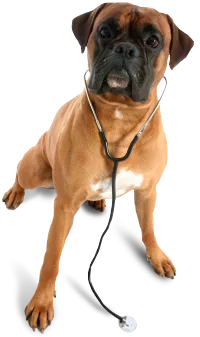 La Cañada Pet Clinic is an AAHA-accredited veterinary hospital. That means we hold ourselves to a higher standard. Pets are our passion and keeping them healthy is our #1 priority. At the La Cañada Pet Clinic we strive to deliver excellent care for pets because your pets deserve nothing else.
We have a number of resources for you to learn about how to take better care of your pets. Browse around and look at our articles and pet videos. The best veterinary care for animals is ongoing nutrition and problem prevention. If you want to ask a question call 818-790-1205 or email us and we'll promptly get back to you. Our La Cañada veterinarian office is very easy to get to, has great parking and you can find directions on our Contact Us page. You can also subscribe to our newsletter which is created especially for La Cañada pet owners. In between your veterinary visits, your pet will benefit from you reading these free informative articles.
At La Cañada Pet Clinic, we treat your pets like the valued family members they are.
La Cañada Veterinarians:
Dr. Woody Walker
Dr. Danielle Pershing
Dr. Gerry Schultz
La Cañada Pet Clinic | 818-790-1205
1400 Foothill Blvd
La Cañada, CA 91011